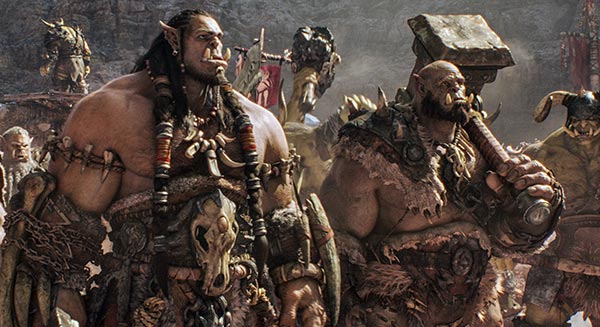 Warcraft will be screened in China on June 8, which the director says will draw both gamers and moviegoers. [Photo provided to China Daily]
The long wait is over. More than 5 million Chinese fans can now rejoice. The film
Warcraft
, based on Blizzard Entertainment's game franchise
World of Warcraft
, will be released in mainland theaters on June 8.
The premiere for the film, also known as Warcraft: The Beginning, is around two weeks later than in some European countries and two days ahead of the United States.
The film adaptation was first announced in 2006.
But apparently pleasing diehard fans isn't the only ambition of the film's British director, Duncan Jones, who is also a big gaming fan.
"I have to make this film work for two kinds of audiences," Jones said during a promotional tour of Beijing last week.
One is the fan and the other is the person who has never known video games, he says.
Jones replaced American director Sam Raimito to helm the film for Legendary Pictures in 2013.