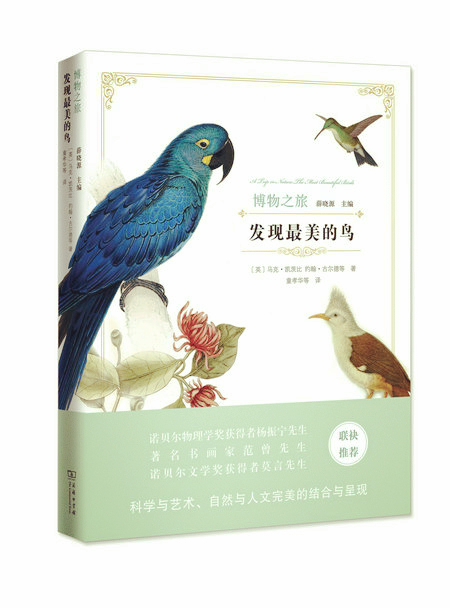 A Trip to Nature: The Most Beautiful Birds. [Photo/amazon.cn]
Compared to cold pictures made by digital cameras, handmade illustrations seem to bear more human touch.
Nothing illustrates this better than two books: A Trip to Nature: The Most Beautiful Birds, and A Trip to Nature: The Most Beautiful Insects, which went on sale in Shanghai on May 14. Published by The Commercial Press, the two books belong to the Press's upcoming natural history series. Following books about plants, animals and aquatic organism will come out soon.
The two books collected most delicate illustrations of the birds and insects and the naturalists' discovery stories in the past 200-300 years.
Plus it is the first time for many original records to be translated in Chinese and find their way in the two books.
According to Xue Xiaoyuan, editor of the book series, the books cover more than 100 kinds of birds, of which many are rare and unfamiliar to Chinese people. He noted that the Western illustrations of natural history are beautiful for their various colors and accuracy.
"For example, the Western painters use 200 categories of green and blue to accurately picture something in their paintings. That is amazing," Xue said.
"We aim to use this natural history series to increase people's awareness of the connections between human and nature. Let people see the beauty of nature. Moreover, the series provides a better understanding of natural history," said Yu Dianli, general manager of The Commercial Press.