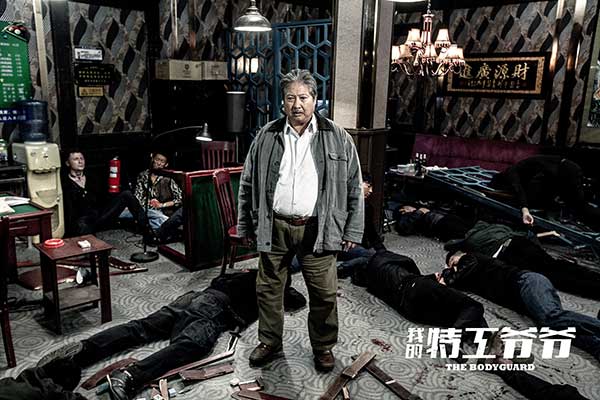 The Bodyguard, directed by Hong Kong kung fu star Sammo Hung (above), is set to wow audiences with its fight scenes.[Photo provided to China Daily]
Two kung fu-film directors eagerly await their chances to follow the success of Ip Man 3, Xu Fan reports.
China's big screen, recently rocked by the kung fu epic Ip Man 3, will soon see two more action films aiming to draw big audiences.
Martial arts-movie director Xu Haofeng's Judge Archer opens on Friday, soon to be followed by Hong Kong kung fu giant Sammo Hung's The Bodyguard, which will be released across the Chinese mainland on April 1.
Adapted from Xu's namesake novella, Judge Archer narrates the revenge adventure of an archery master amid the upheavals in 1930s China.
With a more stellar cast led by Hung and Andy Lau, The Bodyguard revolves around a retired Chinese agent's daredevil rescue of a friend from a Russian criminal group.
Although the booming movie industry is increasingly relying on digital cinematography, the two movies still stick to old-school ways. Most of the fights on screen succeed thanks to live action.