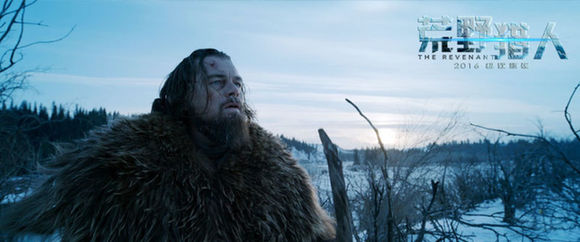 Poster of "The Revenant" [Photo/Weibo]
The news that "The Revenant" won Oscars for directing, cinematography and best actor is exciting, particularly for an animation and entertainment firm in South China's Guangdong province.
At the end of 2014, Guangdong Alpha Group, the co-funder and co-distributer of the film, established a partnership with New Regency Productions, the film's production company. It agreed to invest up to $60 million in three movies that New Regency would produce, including "The Revenant."
"In return, Alpha receives a share of the global box office takings. This partnership also increases our presence in the global film market," said Chen Derong, CEO of Alpha's interactive entertainment division.
Alpha is among a number of Chinese firms looking to secure a share of the Hollywood film industry and increase their global presence through joint ventures, investment or buyouts.