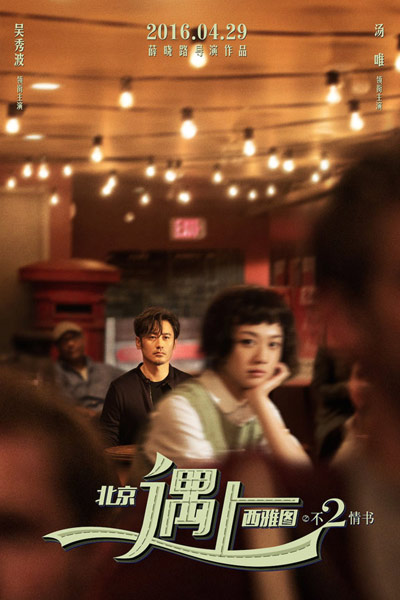 A poster of "Finding Mr. Right 2". [Photo/Mtime]
The first trailer of the Chinese film "Finding Mr. Right 2" was released on Friday, with African American jazz singer Louis Armstrong's "What a Wonderful World" as the background music.
Although without even a line in the trailer, the movie clip features scenes like seaside sunrise in Macao and streets in London, fully conveying elements including warmth, blessing, alienation, and love.
Being the sequel of the 2013 movie "Finding Mr. Right", the pair will rekindle their romance and head to new and exotic locations in the U.S. and Europe.
Both Chinese actor Wu Xiubo and actress Tang Wei return to reprise their original roles.
Earlier Friday, Tang also announced on social media that she is pregnant by saying she is expecting "a naughty little monkey baby".
The movie is slated to hit Chinese theater on April 29.