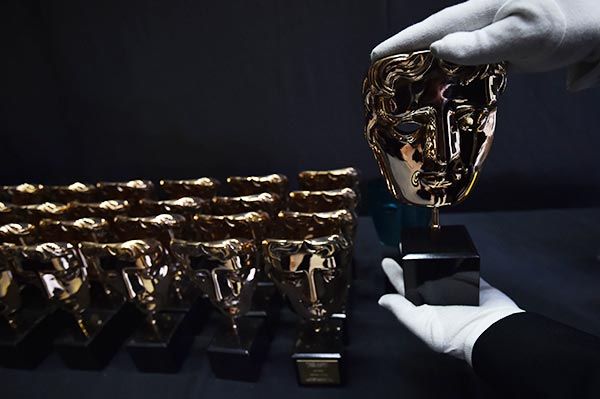 The British Academy Film Awards are now broadcast on the Chinese mainland. The organizer of the event is seeking more cooperation with China. [Photo/Agencies]
The 69th British Academy
Film
Awards were held in London on Feb 14 and broadcast in more than 200 countries including China.
In 2015, the awards presentation was officially shown for the first time on the Chinese mainland through Youku, among the country's major streaming websites.
Amanda Berry, chief executive of British Academy of Film and Television Arts, the body behind the awards, says as her organization seeks to expand cooperation with geographic regions outside the West, it would look to China, the world's second-largest film market, as a likely partner.
In March last year, Britain's Prince William, who is also president of BAFTA, led delegates to a visit of Shanghai for the Great Festival of Creativity, an expo organized by the British and Chinese governments to promote UK's creative industry. Berry was on that team.
When President Xi Jinping visited the United Kingdom in October, Prince William had presented him a gift on behalf of the academy to symbolize ties between his country and China.
"As our industry becomes more global, there will be more opportunities for creativity and innovation," Berry tells China Daily in an interview over the phone from London. "Lots of people in China are aware of the Oscars, and we'll work hard to raise the profile of not only BAFTA but the whole British film industry."