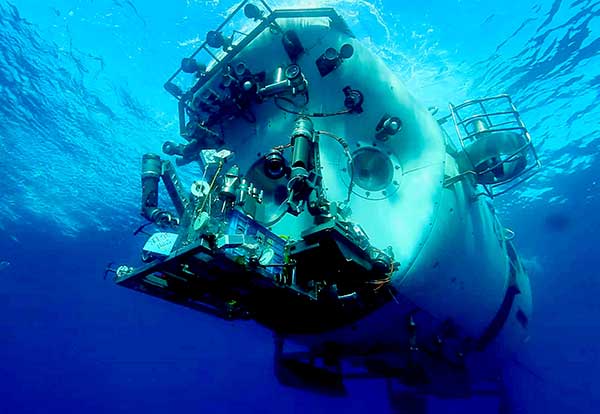 China's first manned deepsea submersible vessel, Jiaolong, is the star of the documentary.[Photo provided to China Daily]
"The documentary series is different from news reports. We need to narrate a tale, to make it dramatic and interesting for audiences," she says.
The voyage in the Indian Ocean worked better in many ways.
Limited by the 96 beds on the ship Xiangyanghong-9 - mostly for scientists and staff members - only two beds were allocated to the TV media crew during the Mariana Trench tour, but for the southwestern Indian Ocean voyage the quota was raised to six.
Thanks to the good relationship established from the first ride, the Deep Sea crew got four beds the second time. The Australian camerawoman Rachael Thorton, from CCTV 10's Australian partner, became the first foreigner to travel on Jiaolong.
The overseas version will be re-edited by the Australian studio to condense the three episodes into a single episode.
"Foreigners have a different taste for documentaries. We believe our Australian partner will make it more localized," says Liao.
Alongside the exciting quests to find new creatures and minerals, some hazardous moments are also highlighted in the series. Once, Jiaolong was almost stuck far below the surface due to a mechanical breakdown.