Chengdu Ritz-Carlton hosts star Cantonese chef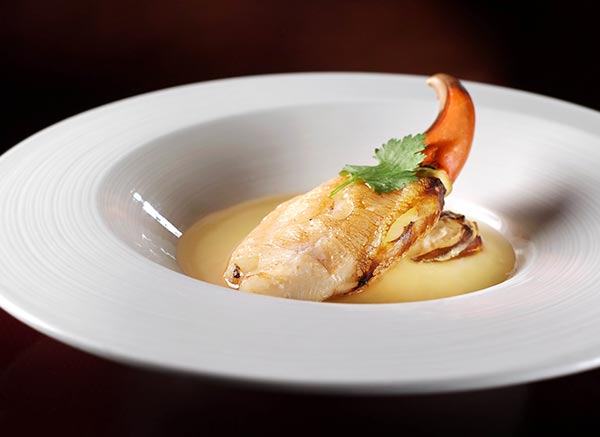 steamed crab claw with egg white in Hua Diao wine. [Photo provided to China Daily]
Li Xuan restaurant in Ritz-Carlton, Chengdu will offer diners the opportunity to indulge with a decadent two-star Michelin dining experience from Jan 15 to 17.
Paul Lau Ping Lui, a top Cantonese chef from the Ritz-Carlton, Hong Kong's two-star Michelin restaurant Tin Lung Heen, will work with the Chengdu hotel's chef Michael Liang to present a special Cantonese menu for Chengdu foodies.
For example, steamed crab claw with egg white in Hua Diao wine features specially selected Vietnamese crabs. To keep the crabmeat's sweet flavor and freshness, the crab pincer is only separated from the crab shortly before preparing the dish. The crab pincer and egg white are steamed together over low heat. A little Hua Diao wine is sprinkled over the crab when it is cooked, to enhance its natural aroma. The sweetness of the crab meat and the aromatic Hua Diao Wine infuse the tender egg white with flavor.