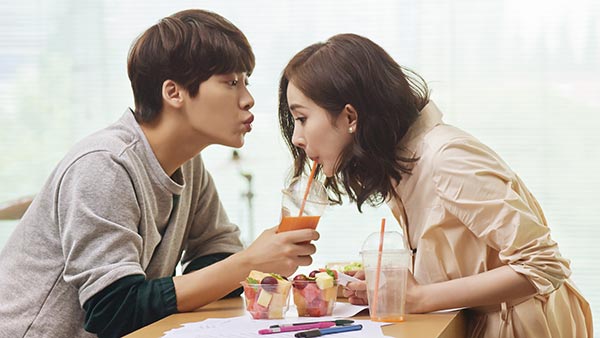 Li Yifeng and Yang Mi. [Photo provided to China Daily]

Fall in Love like A Star, starring Li Yifeng and Yang Mi, is a film that seeks to bring into focus the delicate relationship between celebrities and their agents.
It will be released in mainland theaters on Dec 3.
Tony Chan, a veteran Hong Kong filmmaker who specializes in romance, said the new film tells the tale of underwritten rules in Chinese showbiz.
The film's story revolves around the secretive love between an aspiring actor and his agent in an industry that encourages young actors to remain single in the public eye for fear of losing fans, especially female fans. After a series of misunderstandings and misfortunes, the lovers finally come overground.
"I hope the movie will encourage young women to pick up their courage to seek true love," Chan said at a Beijing media event on Nov 10.
The film's lead actor Li, a heartthrob for the country's many young women, agrees that love is a worthy cause even at the risk of career problems.
Chan's hits include Bride Wars, a Chinese remake of the 2009 American namesake, and the Sino-US production Hot Summer Days.
Related:
'Hunger Games' holds lead at box office