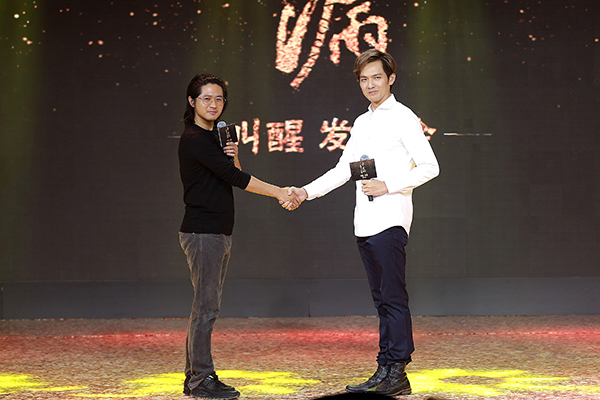 Han Han and Wallace Chung (right). [Photo provided to China Daily]
Hong Kong actor Wallace Chung recently joined the growing club of Chinese actors and actresses who have moved to film direction.
Chung, known for the smash hit Monster Hunt, announced his directorial debut, Sandglass, on Wednesday.
The film, which chronicles the adolescence of its lead character, is adapted from best-selling author Rao Xueman's book by the same name. Rao is the film's screenwriter, too.
Novelist and director Han Han will be the project's executive producer.
Financed by the entertainment giant Enlight Media, Sandglass is part of the company's initiative since 2011 that seeks to assist actors and actresses who want to direct films.
Actor-director Xu Zheng's Lost franchise and Taiwan pop singer-director Alec Su's youth drama The Left Ear are two commercially successful venture from the initiative, according to Enlight.