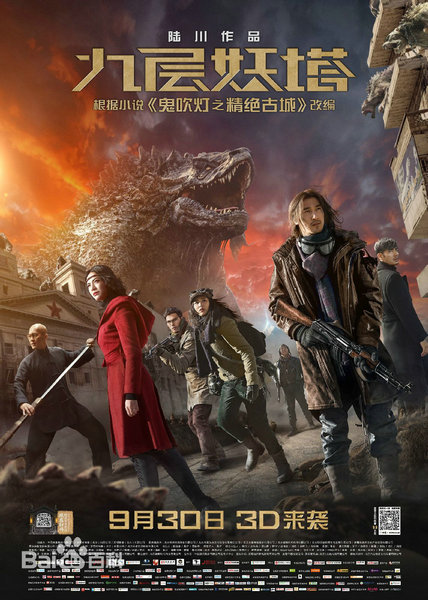 A poster of the fantasy movie Chronicles of the Ghostly Tribe [File photo]
Audiences call for more fantasy films
"The rise of fantasy in the Chinese film market is a sign of industry development and maturity," said Zhang Zhihua, professor of the Media School in Beijing Normal University. Compared with previous years, fantasy film production witnessed a dramatic increase this year.
Yin Hong, deputy director of the Journalism and Communication School of Tsinghua University, holds that the demand for science fiction and fantasy genres is driven by young audiences, who are the main forces in the movie market.
"The internet has nurtured a new generation of audiences who are the main body of film consumers now. They grew up with fantasy stories and products of wild imagination and they value imaginative plots more than realistic depictions," Yin Hong said, stressing that imaginative domestic fantasy movies are in increasing demand in the Chinese market.
Lu Chuan, director of Chronicles of the Ghostly Tribe, thinks that the fantasy genre can be the new engine of the domestic film industry.
"The new audiences with their new tastes demand that fantasy moves into and possibly becomes part of the mainstream culture," Lu Chuan said.