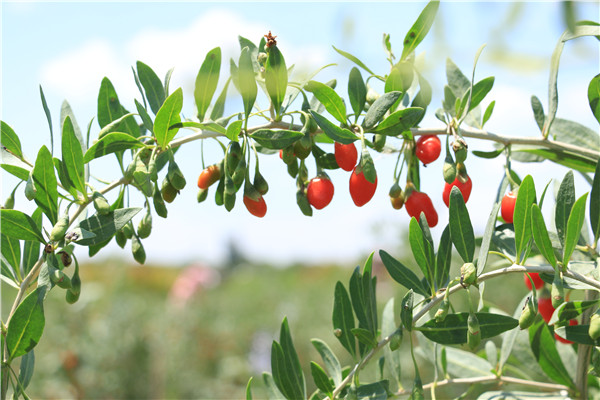 A photo taken during filming of Bencao Zhongguo shows goji berries, a common herb in TCM after they are dried. [Photo provided to chinadaily.com.cn]
Despite its long and proud history, traditional Chinese medicine (TCM) has never been a popular topic for major Chinese TV programs, but a new documentary is set to change that.
Bencao Zhongguo, which translates as 'materia medica of China', is currently being shot at several locations and is expected to be released next year.
With more than 25 million yuan ($3.93 million) invested for the first season, Shanghai based DO-ING, the documentary's backer, said it hopes for a similar effect that A Bite of China achieved in introducing the country's food culture.
The series will give a visual introduction to China's TCM culture and mystery by showing wild and rare herbs, traditional ways of processing medicines and stories behind people in the industry.
The first season comprises nine episodes of 45 minutes each, covering the geographical distributions of different medicines, the importance of timing in harvesting and cooking ingredients, the results of mixing and matching medicines and the balance between yin and yang.
"My initial inspiration to make such a show is from my own insight of life, health and nature when I reached middle age," said Sun Yu, the program's initiator and DO-ING's CEO.
"The success of A Bite of China has also given me great confidence. But my goal is not to achieve the same business success, but to do what I can to present the amazing TCM culture to a bigger audience."
Sun was delighted that filming had received official support of several government departments since last year, including the State Administration of Traditional Chinese Medicine of the People's Republic of China.
To make sure the show's content is not only interesting but also informative and accurate, two seminars attended by officials and TCM experts, practitioners and professors have been held in Beijing. One took place on Friday, featuring more than 20 insiders offering insights and suggestions to how to improve the show.