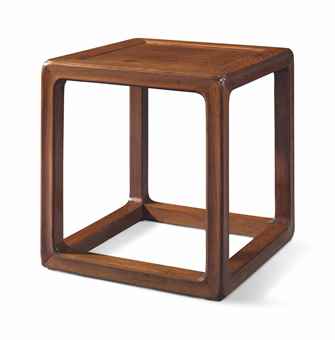 [Photo/CCTV.com]
Seventeenth-Century Chinese furniture is among highlights at Christie's auction house in New York right now. It's come to market thanks to the sale of a private Hong Kong collection. Asian Art Week is also offering rare Chinese ceramics.
This is where furniture is art. Where chairs are certainly not for sitting on, with each of these costing around $300,000.
New York's Asian Art Week sale at Christie's is a chance to see some of the best examples covering almost a millennia of Asian art.
A treasure trove of works - from ancient Himalayan sculptures, and Southeast Asian statues, to a collection of 140 18th-Century.
But perhaps this year's highlight is the personal collection of Hong Kong-based dealers, the Lai family.
Like this 17th century box-form stool valued at between $120,000-180,000.
Many of their pieces use Huanghuali, a type of tropical hardwood known for its golden color.
Ceramics also feature heavily this year. The curator of this collection feels the work of these artists still influences designers and artists today.
The auctions run throughout the week.
Once again, the breadth and scope of these pieces show the extraordinary talents of Asian artists over the centuries. And the fact that this annual sale is again generating so much interest shows the enduring appeal of this art.