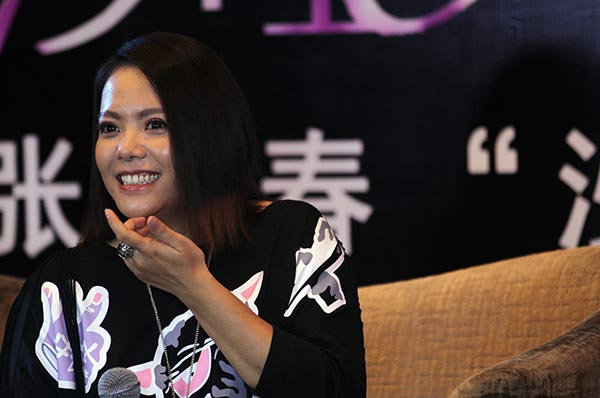 Saya Chang. [Photo by Zou Hong/China Daily]
Saya Chang, the younger sister of aboriginal Taiwan pop star A-mei Chang, is set to launch her first tour of the mainland next month.
Saya Chang, 38, will perform across venues starting with Workers' Stadium in Beijing on Oct 11.
Born in Taitung county, Taiwan, Saya Chang rose to fame as a background vocalist for her more famous sibling, featuring in A-mei Chang's hit debut album Sister, which was released in 1996, selling more than 1 million copies in Taiwan alone.
Saya Chang managed to step out of his sister's shadow the following year with her own album. Her musical career continued to develop when she and tAiwan Singer Raya Chang founded a pop duo.
In 2005, she took a break from music after getting married. A mother of two children, she reappeared in public only after her divorce a few years later.
Related:
The One to release first Chinese album