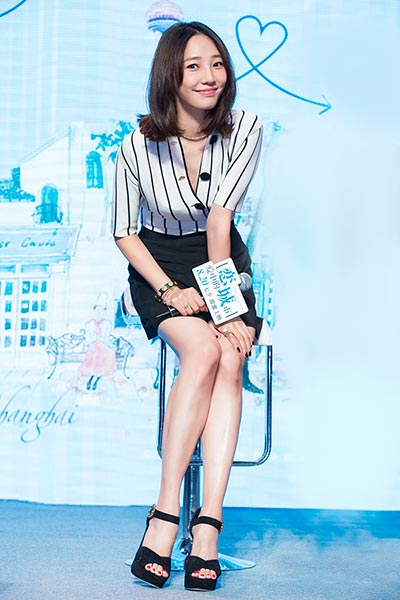 Actress Bai Baihe. [Photo provided to China Daily]
With 10 stars, five directors and three top art-house filmmakers, the romance drama Cities in Love hit theaters on the Chinese mainland on Qixi, Valentine's Day in China, which fell on Aug 20 this year.
Supervised by Stanley Kwan (Everlasting Regret), Shunji Iwai (Love Letter) and Wei Te-Shen (Cape No.7), the film had five young directors handling five romantic stories set in five cities, such as Florence and Paris.
The project was launched during 2014 Shanghai International Film Festival.
Wen Muye, one of the directors, said that cooperation with veterans for the film broadened his view on setting roles and storytelling.
"If a film can touch one person deeply, it may be more important than the box office it earns," says Iwai, a veteran Japanese filmmaker who worked on the Chinese film.
Cities in Love stars actresses Bai Baihe, Yang Mi, Jiang Suying, Taiwan actor Ethan Juan and South Korean actor Lee Hyun-jae.
Related:
Arnold Schwarzenegger appears on popular Chinese talent show