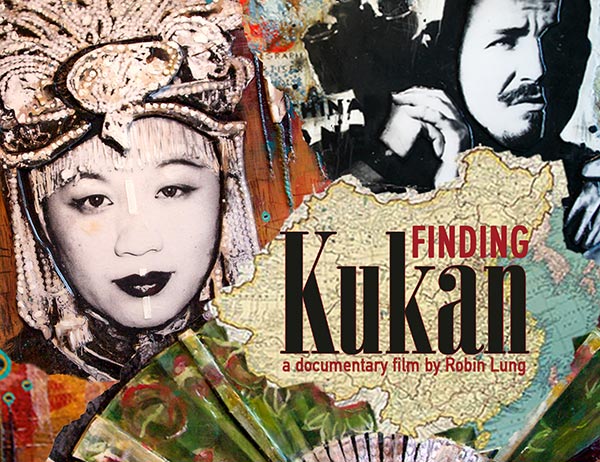 Poster for Robin Lung's documentary Finding Kukan, in which Li Ling-Ai and Rey Scott are pictured. Photo provided to China Daily
After the war, few Western historians focused on China's eight-year battle, and the country's resistance was marginalized in histories of the global conflict, according to Zhou.
"The film will help historians to recognize China's role in the war, and help China and the United States to cherish their common past and share the responsibility of safeguarding the post-war world order," he added.
In 2013, Rana Mitter, professor of modern Chinese history and politics at the University of Oxford in England, published China's War With Japan, 1937-1945: The Struggle for Survival, in which he argued that China's crucial role in WWII has been airbrushed from history. The US edition of the book is called Forgotten Ally.
Mitter, who viewed Kukan during a visit to Chongqing, said he hadn't heard of the movie until his trip, but he was deeply impressed by the detailed record of life during wartime.
"I didn't previously know about Kukan. However, it's a goldmine-a really valuable perspective on China's wartime capital," the British historian said. "The fact that it's in color gives real immediacy to the war. It's horrifying to see the bombing raids over Chongqing, but it's very heartening to see the scenes of children in school and people trading in the streets, carrying on with their lives despite the terrible circumstances of the conflict."
Li Danke, professor of history at Fairfield University in the US, described Kukan as "an encyclopedia" of the wartime history of Chongqing, China's many ethnic groups and the Chinese diaspora.
"Overseas Chinese, such as Li Ling-Ai, made great contributions to China and America during the war. The rediscovery of Kukan will help to enhance the status and influence of Chinese-Americans in American society," she said.
Related:
10 films recounting the history of WWII
Research results in lucky discovery for Sino-American filmmaker