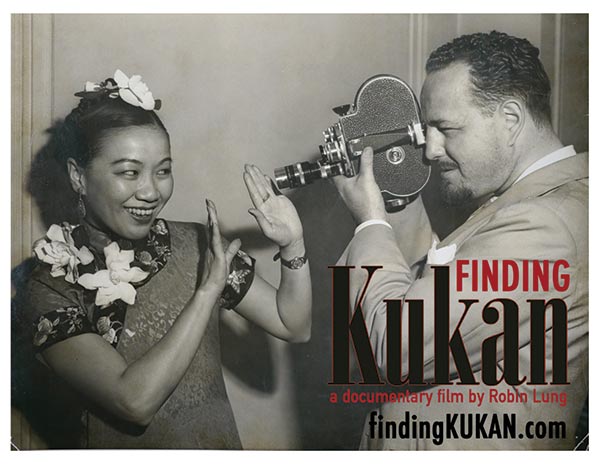 Poster for Robin Lung's documentary Finding Kukan, in which Li Ling-Ai and Rey Scott are pictured. Photo provided to China Daily
'An epic film'
Zhou, who is also professor of modern Chinese history at the Southwest University in Chongqing, called Kukan "an epic film" about China's resistance to the Japanese occupation, and said it provides new evidence of Japan's aerial bombing campaign and the unprovoked killing of civilians.
"It is the only award-winning film that tells the story of China's fight against Japan's invasion," he said.
"At the time, the film alerted the US government and its people to Japan's wartime atrocities, the Chinese people's huge sacrifice and the country's important role during the war. In the end, the two countries became allies to fight Japan."
According to Lung, when Kukan premiered in June 1941, Washington was still maintaining a policy of neutrality, but the film clearly depicted the brutality of the Japanese military machine and became a rallying point for those eager to sway public opinion toward US engagement in WWII.
Henry Luce, a US publishing magnate who owned Time, held a private screening for his employees, and the film was also used as a fund-raising tool by a number of relief organizations. However, despite the movie playing in theaters across the US, it was never screened in China.