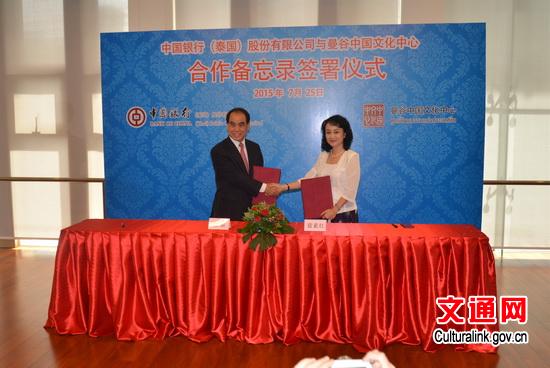 Representatives of the two parties sign the agreement. [Photo provided to Chinaculture.org]
The Bangkok China Cultural Center and the Bank of China (Thailand branch) signed a memorandum of cooperation at the end of July in Bangkok, singling a strengthening of cultural ties between the two countries.
According to the agreement, a long-term strategic partnership between the two sides will be established on the basis of mutual trust and benefit. The cultural center and the bank will make a joint effort to boost cultural exchange and financial services.
So far, the two parties have already launched a series of projects including forums, exhibitions and training sessions.