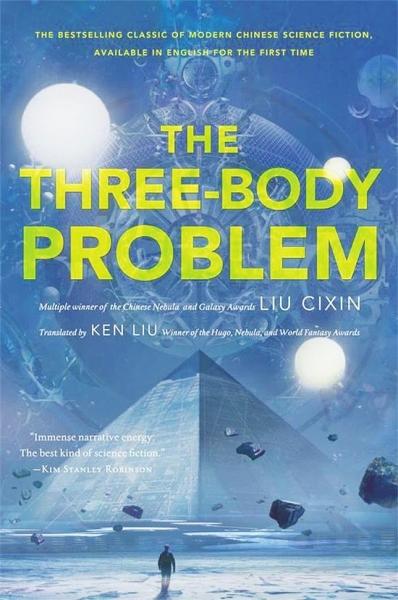 The cover of the English version of Three-Body Problem [Photo from Internet]
The English version of a Chinese sci-fi novel has been nominated in the 2014 Nebula Awards, the publishers announced on Saturday.
"The Three-Body Problem" by Liu Cixin is among six novels nominated by the Science Fiction & Fantasy Writers of America. The other five nominees are all works by English-speaking writers.
The Three-Body Problem is the first part of Liu's Three Body trilogy, translated into English by Chinese-American sci-fi writer Ken Liu, a winner of the Hugo, Nebula, and World Fantasy awards himself.
In the trilogy, the entire solar system is flattened into two dimensions in an apocalyptic battle between humans and aliens. It has been hailed for its extraordinary artistry by Chinese sci-fi lovers.
Liu Cixin said that although his chances of winning are slim, the nomination means a lot to the Chinese sci-fi community.
The Three-Body Problem hit shelves in the United States last November and then 20,000 copies have been sold.
Nebula is a major international award for sci-fi novels. The results are expected in April.