Celebrity chefs discuss art of Chinese cuisine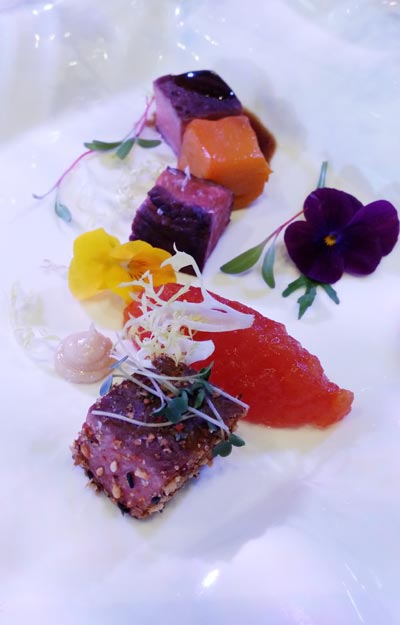 Beef prepared in three ways, a dish on Da Dong's new winter menu. Photo provided to China Daily
More than 40 celebrity chefs from around China met at Da Dong Peking Roast Duck Restaurant's Worker's Gymnasium branch recently for an opening event of the Celebrity Chef's Committee, an organization under the World Association of Chinese Cuisine.
Deputy director of the WACC Xing Ying and General Secretary Shang Haling attended the activity, during which the chefs discussed the art of cooking and innovative ways of preparing dishes.
Dong Zhenxiang, founder of Da Dong Peking Roast Duck Restaurant, is the committee's chairman. Zhou Xiaoyan, a famous chef and professor of cooking with Yangzhou University, is vice-chairman. Seven members of the committee went onstage at the restaurant to explain their cooking concepts, while attendees sampled dishes from Da Dong's new winter menu.