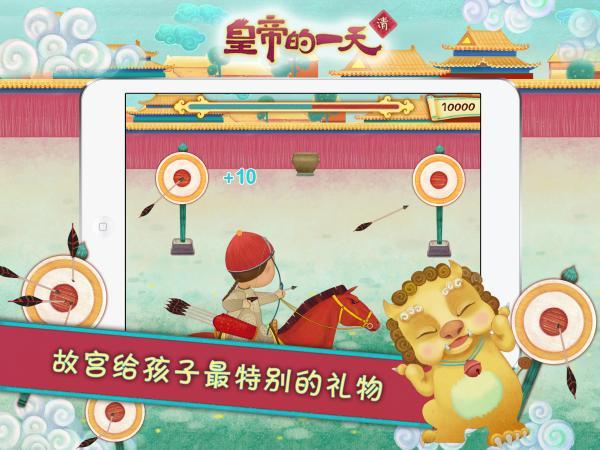 From iPad Screenshots
What was the life of an emperor like in the Forbidden City? You may find the answer in A Day of the Emperor, an app produced by the Palace Museum and available online beginning Oct 30, 2014. This special app offers children a way to learn about the emperor's living, work and entertainment during the Qing Dynasty.
"Get up early at 5 am every day? Can't the poor emperor have a lie-in?" "Only two meals a day? The emperor must be hungry!" "Wrote 40,000 poems during his life? Hunting 300 rabbits in one day? The Emperor is endowed with civil and martial virtues!" Following the little lion outside the Gate of Heavenly Purity, you may find many surprising things about the emperor through this interesting app.
This app highlights the map of more than 30 scenes in the Forbidden City. It combines role playing, puzzles and collecting to clear the different levels of the game. Many relics and historical stories will be introduced during the game to show the real life in the Forbidden City, since history is misunderstood sometimes.