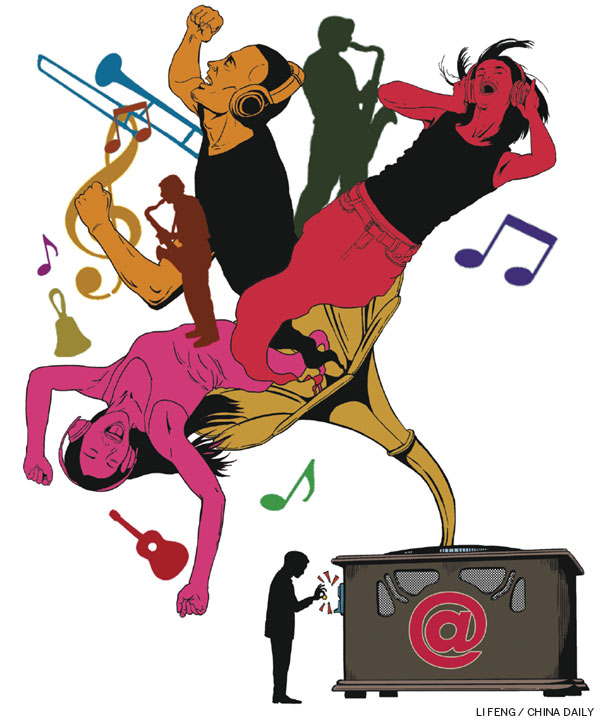 China has been dubbed the great new hope for the licensed music market, but switching users from a free to a paid model may be challenging. Chen Nan reports.
The growing appetite of music fans worldwide helped drive trade revenue growth in most major music markets in 2013, with overall digital revenues growing 4.3 percent.
The findings were detailed in the International Federation of the Phonographic Industry's annual Digital Music Report.
The report also announced that revenue from streaming and subscription services leapt 51.3 percent globally, crossing the $1 billion threshold for the first time.
As for China's music market, which has been in the doldrums due to rampant copyright violation, there is good news. The report calls China "the new hope for a licensed music market".
"The landscape for the music industry in China is changing. Over the past two years, major record companies and some independents have licensed eight of China's major online music services. Most of them were previously infringing copyright," the report says.
China's music revenues in 2013 were estimated at $82.6 million, ranking 21st in the world. The opportunity for the music industry lies in China's vast Internet population, with 618 million users in 2013, of which 81 percent were connected to mobile phones, according to the report.