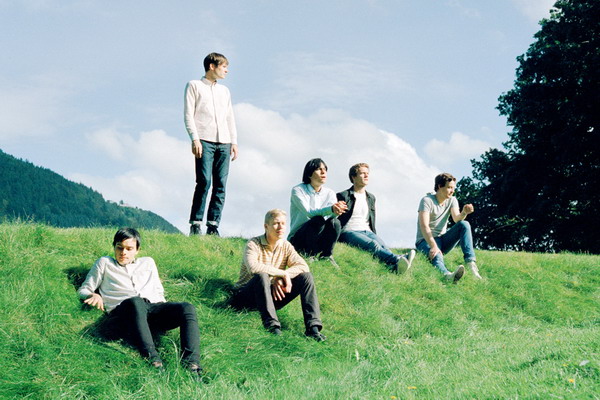 The Norwegian indie band Young Dreams is scheduled to perform in Beijing. Photos Provided to China Daily
When Archie Hamilton, director of Split Works, a music promotion agency based in Shanghai and Beijing, organized the day-long YUE Festival in 2007 - their first music and art outdoor festival in China, at Shanghai's Zhongshan Park - he realized one thing around 4 pm: He was paying about $100 for every man, woman and child attending.
At that moment, he realized a few other things: He must never risk so much of his own money on a festival again; he needed something that carries less risk; and he needed something that suited the Chinese landscape better.
"I grew up in Edinburgh and the Edinburgh Arts Festival attracted 5 million people to our little city every August," he says. "Edinburgh was awash with color and activity throughout that month - every corner, every street had crazy people doing crazy things. I imagined something similar in China."
His solution was to give birth to JUE, a three-week music and arts festival held in smaller venues in Beijing and Shanghai at the same time, covering events including art, film, performance, literature, community workshops and talks.
Beginning with its debut in 2009, the JUE festival - now in its sixth year - attracts more than 35,000 attendees to two cities every year. It is held from March 7 to March 23 and features more than 120 events, with more than 300 musicians and artists over the course of the three weeks.
Highlights of the events include the screening of Yangon Calling, a documentary about Burmese punk rock, a photography workshop with veteran photographer Thomas Rippe, and live shows by Paul Collins' Beat and Young Dreams.