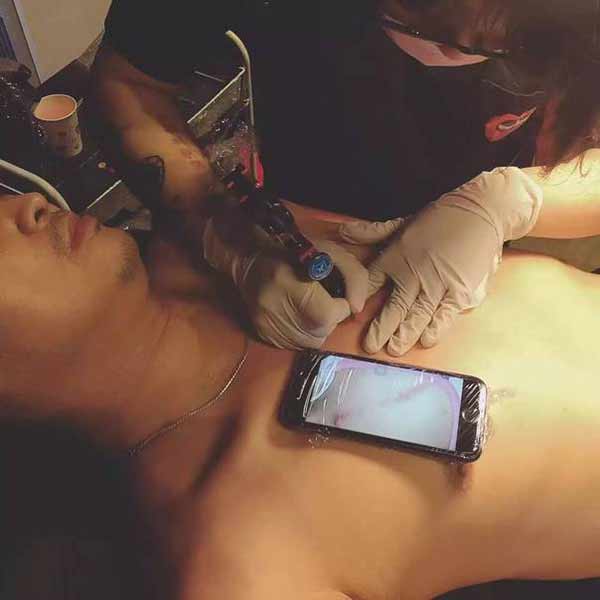 The father has the scar tattooed on his chest. [Photo from Sina Weibo]
While many use tattoo to cover their scars, a father in Chengdu went in other direction. He got a long scar tattooed on his chest, reported chengdu.cn on Saturday.
The father, who wishes to remain anonymous, told the tattooist the story: "My son's two-year-old. He has a long scar on his chest as he just had a heart surgery. I want the same scar mark on my chest too."
The man said he didn't want his child to feel shame or embarrassment as the scar is permanent.
He told the tattooist he would like to have the same scar to show support to his son.
The tattooist, surnamed Guo, was touched and promised the father to create a tattoo that will resemble the scar as closely as possible.
Guo said: "Tattoos can mean everything. That father chose this way to show his love for his child is very moving. I bet his son is going to be so grateful."
The father has refused to be interviewed by media as he thinks what he has done is not such a big deal and wishes to live quietly with his son.
After the tattooist shared the story on Sina Weibo, China's answer to Twitter, the internet lit up with praise.
Many users commented on the story.
One said: "This is a very cool father with his deep love for his child." Another said: "It's the best tattoo ever!"