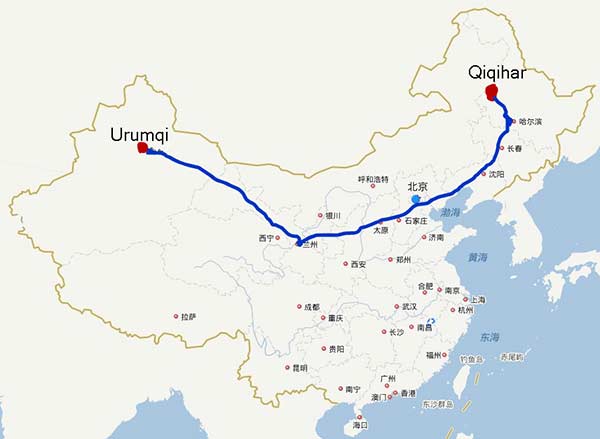 The blue line is the first Urumqi-Qiqihar railway, K1084. [Photo/Chinaplusnews]
The first Qiqihar-Urumqi railway, K1084, started running on May 15, 2016. Stretching for over 4,000 kilometres, it's the longest railway line in China.
As the first direct line between the most northeastern province and the most northwestern region of the country, it passes across 8 provinces and the city of Tianjin.
For the cost of 1,244 yuan, or 190 US dollars, travelers can cover almost all of Northern China.
Among the 40 stations the train stops at, many are well-known places of interest. It's not practical to visit them all, but the following four pairs of cities are worth travelers' time.