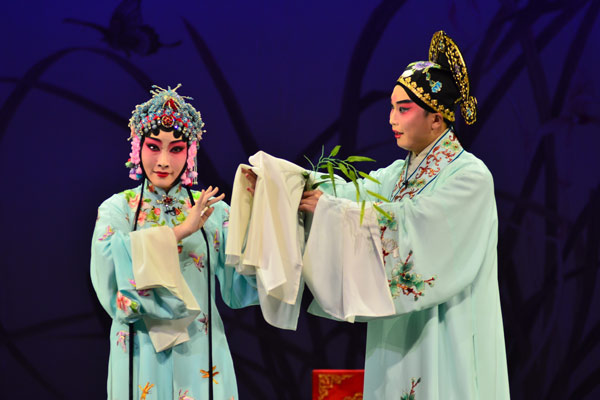 The Peony Pavilion, an opera by Tang Xianzu, is staged in Chenzhou, Hunan province, last year.[Photo by He Maofeng/China Daily]
They both represent peaks in culture, but we should refrain from measuring which peak is higher and focus instead on what's unique about each of them.
How can we free ourselves of the limitations of culture so that we can have better exchanges?
The comparison of Tang and Shakespeare can serve as a point of departure for meaningful conversations about art, literature and cultural inspirations, rather than being an end in itself.