Robots could replace 5 million jobs by 2020, according to a recent World Economic Forum report.
"Positions that are more 'brain-intensive' cannot be easily filled by machines because these jobs need personalized ways of working."
Peng Junyu, college student in Wuhan, Hubei province
"Most of my work can be replaced by robots, but face-to-face communication cannot be taken away. Robots will not replace humans."
Gao Cong, hospital employee in Qingdao, Shandong province
"Robots can assist teachers but they cannot conduct face-to-face lessons by themselves. Teachers are able to adjust their lessons to suit classes by judging student response."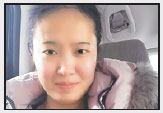 Zhou Xiaoyang, college teacher in Zhengzhou, Henan province
"Robots won't affect work like mine much, because that requires the human touch."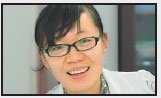 Du Min, civil servant in Chongqing
Compiled by China Daily
(China Daily 02/25/2016 page2)