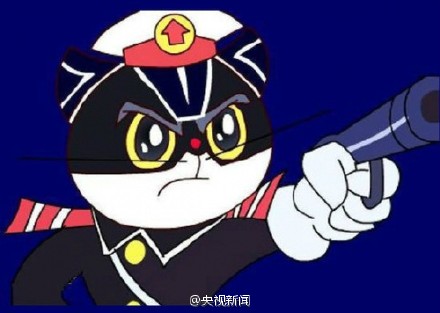 The Black Cat Detective. [Photo from Sina Weibo]
Shanghai's two home-grown cartoons - the hero of Black Cat Detective, an animation, and the logo of the White Rabbit creamy candies - were suggested as symbols for the city by a local legislator.
"The black cat stands for justice and rules, and the white rabbit indicates intelligence and flexibility. These two characters once accompanied the growth of several generations in Shanghai and carry warm memories for the locals," Li Qi, a deputy to Shanghai People's Congress, the city's legislative body, said at the ongoing annual session on Tuesday.
Black Cat Detective was produced by Shanghai Animation Film Studio and aired in China in the 1980s, gaining wide popularity.
The candies were first manufactured in 1943 and soon became famous and a popular gift for people all over the country. In 1972, then premier Zhou Enlai gave White Rabbit candies to then US President Richard Nixon during the latter's visit to China. The candies became popular overseas as well.
"These two cartoon images have powerful public appeal and may lead to great strides in their related industries," said Li, who is also deputy director of the publicity department of Shanghai municipal Party committee.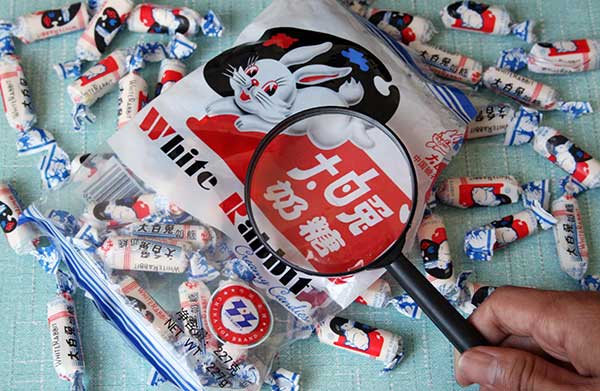 The White Rabbit creamy candies. [Photo/CFP]