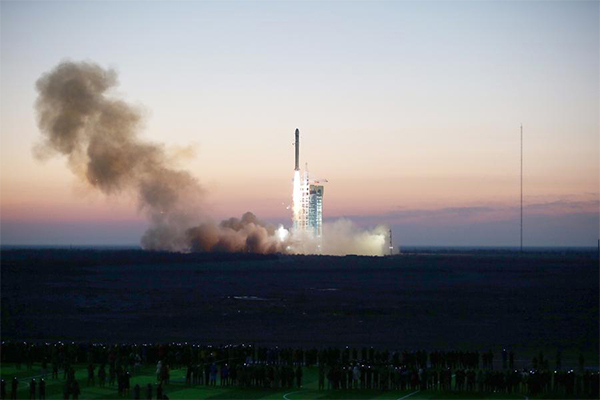 Carrier Long March 2-D rocket blasts off, sending into space the country's first Dark Matter Particle Explorer Satellite at the Jiuquan Satellite Launch Center in Gansu province, Dec 17, 2015. [Photo/Xinhua]
What's importance of the study?

Many scientists, such as Nobel prize winner in physics Yang Zhenning, believe that development of dark matter theory may help people understand phenomena that can't be explained with current knowledge, triggering "revolutionary progress" in physics.