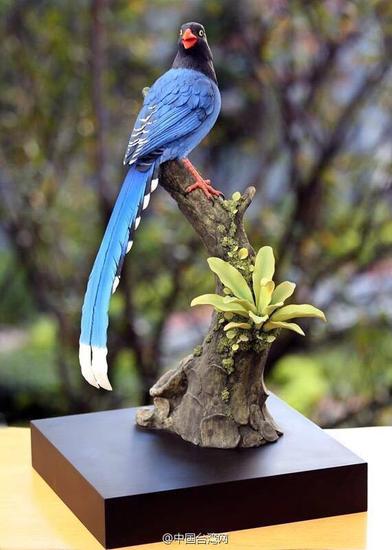 A Taiwan blue magpie carving.
Taiwan leader Ma Ying-jeou has set off for Singapore to meet with Chinese President Xi Jinping, marking an historic first.
According to reports from Taiwan media, Ma will present two gifts to the president.
One is a handmade china carving of a blue magpie. The bird is an endemic species living in the mountains of Taiwan.
Ma will also reportedly take 8 jars of vintage rice wine made locally in Taiwan to the banquet that is taking place in Singapore Saturday night.
It has not been revealed what gifts the Chinese president will give to Ma.