Whether you are at home or on the go, it's always handy to have something to read.
The UFWD News app is now available on Android smartphones and tablets as well as iPhone and iPad.
The news was released by the United Front Work Department (UFWD) of the CPC Central Committee at a press conference in Beijing on Sept 8, 2015.
UFWD head Sun Chunlan spoke highly of the News app, saying it will help boost the UFWD's influence. She called for greater innovations in the department's publicity, targeting the growing number of mobile users and making full use of content production, in order to better tell China's stories.
At the press conference, chaired by Wang Pijun, director of UFWD's information center, deputy director Ma Jianguo introduced the mobile app.
According to Ma, with a fresh look and feel, the up-to-the-second news app features the hottest stories and recent polices of China's regional and ethnic work.
It can be downloaded for free on Baidu Mobile Assistant, HiMarket, 91 Wireless, Wandoujia for Android,or the Apple App store.
Wu Yanpeng, deputy editor-in-chief of China Daily Website, said that the UFWD News app is a new media approach to capture the increasingly mobile news subscribers in China. Its launch is a great move to create an omni-media platform for UFWD.
Sun Kai, a functionary from the Central Leading Group for Cyberspace Affairs, remarked that it is important to provide timely and high-quality news to Internet and mobile users, adding that the News app will help achieve the target.
Ma added that the News app is expected to play a vital role in publicity, including reports on the 50th anniversary of the Tibet autonomous region, the Sixth National Symposium on Work in Tibet, the National United Front Work Conference, and the implementation of the CPC United Front Work Regulations (Trial), in a bid to ensure the news about China is presented and voices well spread.
Ninety representatives from government organs, public institutions and democratic parties attended the conference.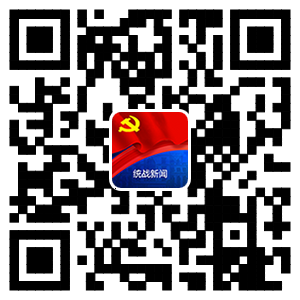 (Scan to download the app)