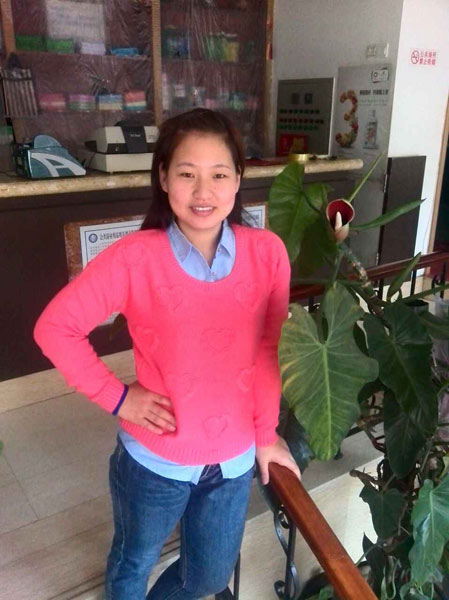 Li Fen, 29, from Mingguang of Anhui province, now works in Dalian, Liaoning province, as a back scrubber in fitness clubs. [Photo/chinadaily.com.cn] 
My husband and I go back home only once a year, usually one month after the Spring Festival, for my son's birthday falls on the second day of the second lunar month. We stay for about 20 days.
We have left for work in Dalian since he was nine months old. It is my parents who take care of my son. My mother is 53 years old and in good physical condition. I feel great security leaving my son with her at home.
I call back at least once a week, usually every three to five days, asking whether he is doing well or not or what he wants.
You asked me how much money is enough for me to go home, I can only tell you, money is never enough. If we save 200,000 yuan ($33,000), we buy a car and nothing will be left. If we have 500,000 yuan, buy an apartment and we must start from zero again.
We must keep making money outside.
Someday, when my son grows old enough that my parents cannot control him, I will go home.