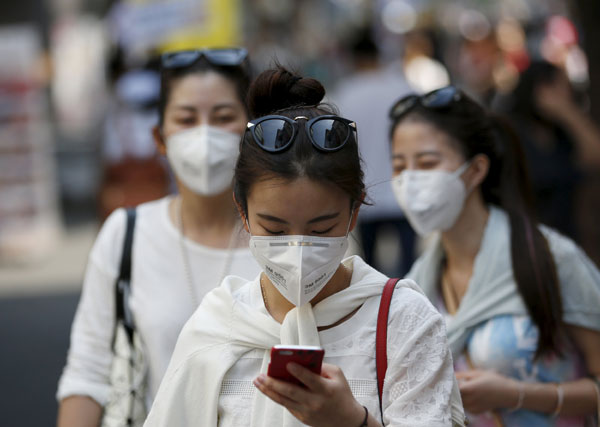 A tourist wearing a mask to prevent contracting Middle East Respiratory Syndrome (MERS) uses her mobile phone at Myeongdong shopping district in central Seoul, South Korea, June 10, 2015.[Photo/Agencies]
BEIJING - A Chinese woman living in the Republic of Korea (ROK) has tested positive for Middle East Respiratory Syndrome (MERS), according to the National Health and Family Planning Commission (NHFPC) on Wednesday.
The patient, who is 64, had come into close contact with a confirmed MERS patient at the ROK hospital where she works. She is now in an isolation ward undergoing treatment.
The NHFPC said they were very concerned about this Chinese citizen.
Three weeks after the first case was identified on May 20, there are 108 confirmed cases of MERS in the ROK.