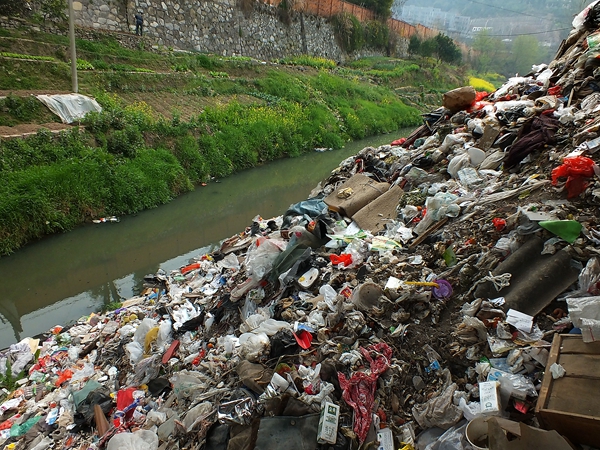 A river in Yichang, Central China's Hubei province, is severely polluted with garbage. [Photo/asianewsphoto]
A plan to intensify the government's fight against water pollution in China was announced on Thursday.
The Action Plan for Prevention and Treatment of Water Pollution aims to reduce pollutants, improve the quality of drinking water, and promote water saving, according to the State Council, China's cabinet.
The targets of improvements include 70 percent of the water in the seven major river basins, including the Yangtze River and the Yellow River, should be in good condition by 202. Similar targets were set for offshore waters.
The aquatic ecosystem has been severely damaged in many parts of China. According to the findings of a survey conducted by the Ministry of Environmental Protection last year, 60 percent of China's underground water is either "bad" or "very bad", and 17 out of 31 major lakes are polluted.
To reach the goal, the country will phase out outdated capacity, increase the efficiency of water use, and further allow market forces to help manage water resources.