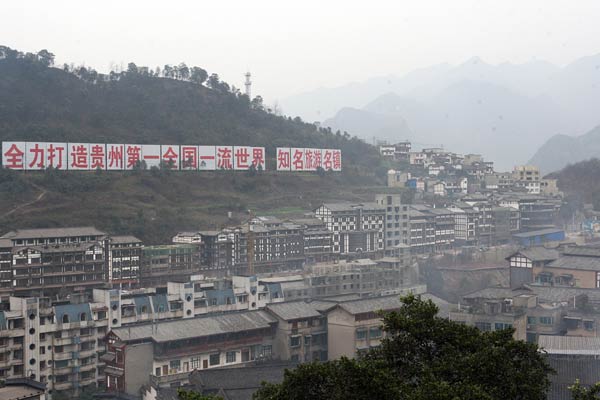 The hills of Maotai Town. Photo by Wang Zhuangfei for chinadaily.com.cn
Maotai Town, the birthplace and home of Kweichow Moutai Wine, the gold standard of Chinese baijiu, is filled with rolling hills and lush greenery. Located in the north of Guizhou Province, its pristine winemaking environment is legendary. Everywhere in town, the sweet smell of wine fills the air, an intoxicating fragrance. Enjoying Moutai Wine in its birthplace is a unique pleasure, as is meeting some of the people behind the brand, to learn more about its rich heritage and what the industry means for this relatively undeveloped region of China.
From worker to historian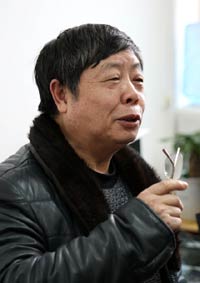 Hu Jingshi, 63, company historian. Photo by Wang Zhuangfei for chinadaily.com.cn
Hu Jingshi, 63, has been an employee of Kweichow Moutai Company since 1975, when he started as a worker fermenting sorghum and rose to become a leader of his group. He now serves as the company historian, having authored two books on the history of Moutai Wine.
"The factory was set up in 1951, although there were many liquor factories in the area under different names before that, and the history of winemaking in this region can be traced back to a thousand years ago," says Hu.
The liquor has a storied history. In 1935, during the Long March, the Red Army stayed in Maotai Town for three days. "The liquor merchants ran away when they saw the soldiers, because they were scared of them, but the Red Army left money for the liquor they had used to treat their wounds, so they left a good impression," says Hu.
Asked what the company secret is, Hu laughs. "There is no secret! It is the unique environment of Maotai that enables us to brew the best wine," he insists. The liquor, drunk in small shot-glasses, is a sauce-flavored baijiu, with a soy sauce-like aftertaste. At 53% alcohol, it is strong, and goes down like vodka – a true firewater that leaves a distinctive warmth when taken. It is used by Chinese officials to entertain foreign dignitaries, and Moutai issues special editions for events of national importance, such as the 2008 Beijing Olympics.