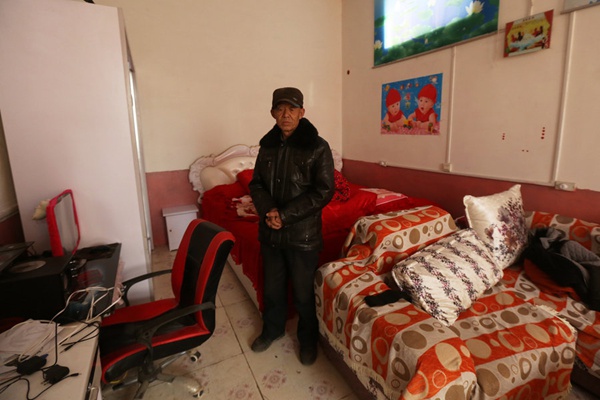 The grandfather of Xu Mingming, whose Vietnamese 'bride' vanished last year, in the wedding room prepared for the couple in Handan, North China's Hebei province, Dec 13. [Photo/CFP]
Why 'buy' a foreign bride?
Despite the legal restriction, underground foreign matchmaking is rampant in China, especially in impoverished villages where there are masses of bachelors due to the high cost of marrying a native woman.
Zhu, a victim of the Handan missing "brides" incident, said that in his village of Quzhou county, if a man wants to marry a native, he has to send about 120,000 yuan gift money and a car to a woman's family, as well as prepare a fully-furnished new house, which in total costs more than 400,000 yuan, the Beijing Times reported.
Quzhou county is a poverty-stricken agricultural county, said Zhu, the number of women of marriageable age is much lower than males.