Two Vietnamese women trafficked to China were repatriated to Vietnam by police in Hefei, Anhui province, on November 20, 2014. Lou, 19-year-old, and Giang, 22-year-old, were tricked by different people who promised them good jobs in China before selling them to men as brides in Hefei.
They managed to escape three months ago and sought help from local police. The two should have been repatriated immediately as they entered China illegally. But it took time for police and the Vietnamese embassy in Beijing to verify their identities.
Lou and Giang had to leave China through the port where entered - Hekou, Yunan Province. It took them two days to finally return home.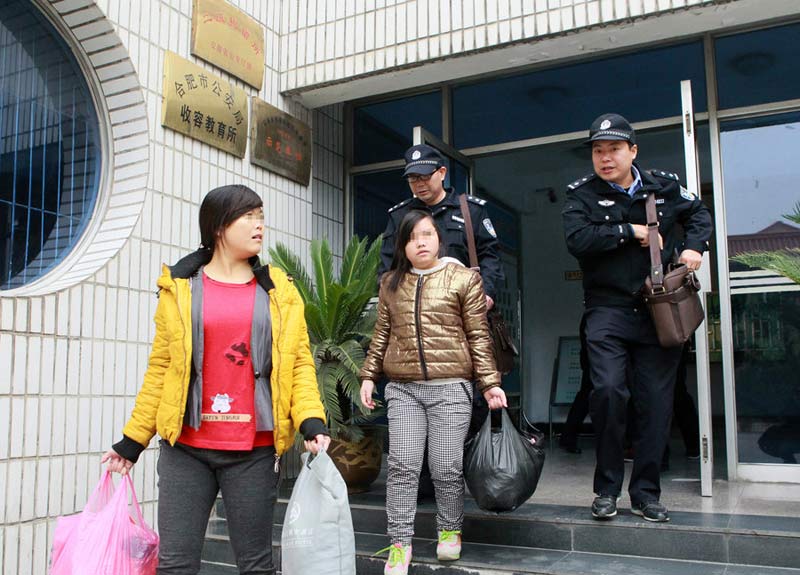 Lou and Giang leave Hefei, Anhui province, on November 20, 2014, with police officials from Kunming, Yunan Province, where they will take a bus to go to Hekou port. [Photo/CFP]