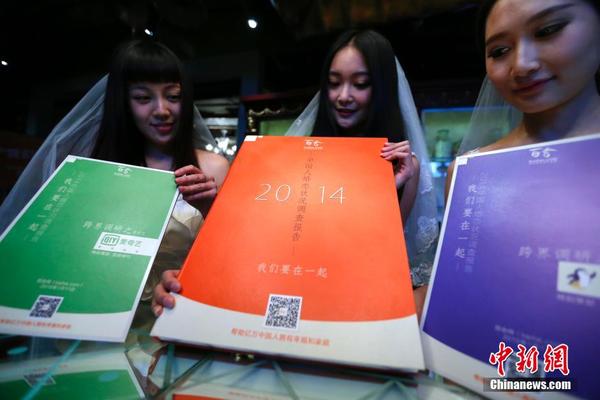 2014 Chinese Marital and Love Conditions Report was released in Beijing on Monday. [Photo/Chinanews.com]
Long-time solitude and emphasis on economic growth are two main contributors behind the increase in Chinese singles, a survey shows.
2014 Chinese Marital and Love Conditions Report was released in Beijing on Monday. The report, the eighth of the series since 2007, was based on a survey conducted by baihe.com, a well-known dating website in China that claims to have 85 million registered members. The survey collected 73,215 questionnaires across the country and conducted in-depth interviews with 200 single men and women.
Singles make themselves alone
The report shows that more than 60 percent of singles stay alone for six hours and above on weekends, with 31.7 percent spending as long as 10 hours alone.
When they stay alone, 32.3 percent of single women like to watch TV series, while 66.6 percent of single men choose to surf the Internet.
Surfing online and doing other indoor activities, as well as meeting friends, are the most popular activities singles do in spare time.
Based on singles' behavior analysis, the report said long-time solitude and narrow social circles let singles remain single, because the habits leave little space for singles to contact their potential spouses. Some 80 percent of single women believe the theory explains their condition.
Economic condition decides relationship
Some 71.8 percent of female respondents think men should have a house before getting into marriage, and 55 percent of male counterparts also hold the same opinion, the report reveals.
Also, 17.8 percent of the female surveyed believe car ownership is a prerequisite for a marriage, a dramatic increase of 9 percent from the figure in the 2012 report.
Most respondents perceive stable salary to be a must-have for both partners. More than 40 percent of singles want to marry the one who has matching conditions.
Men care most about a partner's looks, health condition and romance history, while women take economic condition, health condition and occupation as priorities.
Nearly 30 percent of singles experienced failed romance due to the interference of their parents. Some 33.5 percent of men confess that their parents have an impact on their romance, a figure higher than their female counterparts, which stands at 27.4 percent.
The report points out that modern people approach marriage in a more rational way. Love is no longer regarded as the only entry ticket to marriage.
As to their attitudes to the newly implemented two-child policy, nearly 60 percent of female respondents do not intend to have a second child, 11 percent higher than their male counterparts.