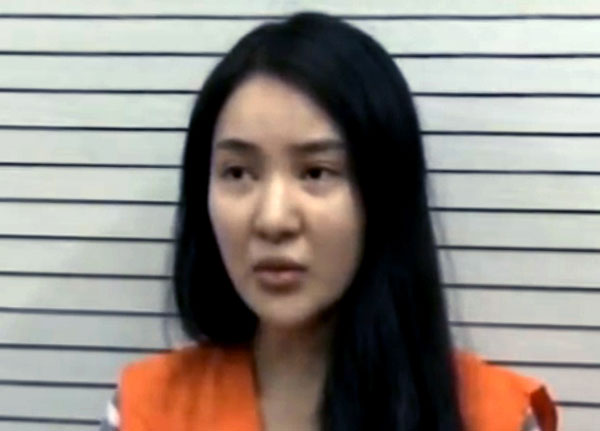 Guo Meimei, the 23-year-old woman who landed the Red Cross in China in a credibility crisis, has been investigated for being deeply involved with illegal gambling and the sex trade, and for spreading rumors.
The use of real identities online will continue to be promoted in order to ensure a safer online environment, according to the Cyberspace Administration of China.
The authority is to make more efforts to enforce the real-identity system in some other online industries after it asked users of instant messaging tools to provide real names last year, Xu Feng, director of the authority's mobile network management bureau, said on Tuesday.
The Internet watchdog targeted instant messaging tools, such as WeChat, the most popular smartphone application, ruling that users must register with their real names. It also tightened access to user accounts.
"We'll take the real-identity system as a principle and our major work this year and extend the system to other online industries, such as forums and micro-blogging platforms," Xu said.
The enforcement of the real-identity system also aims to echo a decision protecting online information that was raised and passed by China's top legislature in December 2012, according to Xu.
Under the decision, network service providers can require users to give real identities in registration, and in turn they must protect the information.
More than 80 percent of WeChat users have registered with their real names. Tencent, which produces the instant messaging tool, has also been urging older users to use their real identities, Xu said.
In July, the country had nearly 460 million users of instant messaging tools, an increase of 28.42 million since 2013, according to statistics from the China Internet Network Information Center.
A Tencent report in May also said that about 400 million of those users are WeChat users.
The real-identity measure is also a move to prevent the spreading of rumors and information relating to terrorism, pornography and violence on the Internet.
The administration has exposed and punished 50 Internet companies for posting illegal information in the past two months, including 24 websites and 17 public accounts registered on instant messaging tools.
"The 'blacklist' will be regularly disclosed to warn others and regulate the online environment," said Jiang Jun, the administration's spokesman.
"We shut down some public accounts that pretended to be disciplinary authorities and media in order to post news on WeChat after receiving users' reports," Jiang said. "We also removed information relating to fraud, pornography and gambling on a few big websites."
Netizens will play a role in regulating cyberspace. The administration will recruit volunteers to help supervise illegal information online, and an additional 100 websites are required to open reporting hotlines for their users, said Zhang Chenggang, director of the China Internet Illegal Information Reporting Center.
Last year, the center received and handled almost 1 million reports, of which more than 80 percent related to online pornography.
"In the past, we only rewarded those reporting pornographic information. Now, all reporters providing valuable information can get the reward," Zhang said, adding it paid 8.5 million yuan ($1.3 million) in rewards last year.
The center will also extend similar reporting platforms to micro-blogging services and instant messaging tools and develop its own app to make reporting issues easier, he added.