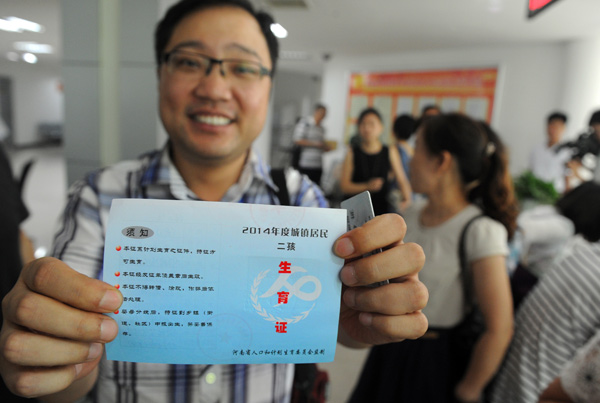 A man displays a birth permit for a second child he just received in Zhengzhou, Henan province on June 17,2014.[Photo/CFP]
BEIJING - China's local family-planning departments have been urged to stop withdrawing allowances previously issued to one-child parents who later had another child.
The government has adjusted its family planning policy and allows more couples to have two children.
Under current family-planning policy, a couple with one child can receive an annual allowance until the child reaches 14 years old.
The National Health and Family Planning Commission (NHFPC) on Thursday specified in a statement that couples having another child after their firstborn will be no longer eligible to the country's allowances for one-child families, but the fund they have already received need not be returned.