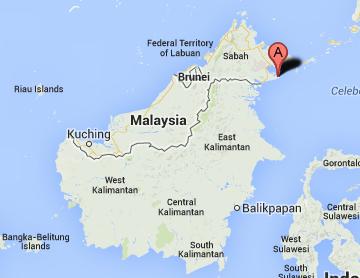 The red spot shows Singamata Reef Resort.

A female Chinese tourist and a hotel staff member were allegedly kidnapped on Wednesday night by suspected Philippine rebels, the West China Metropolis Daily reported.

The incident occurred at 10:30 pm when a group of armed men took the two women from a hotel at Singamata Reef Resort, in the Malaysian state of Sabah, and then fled the scene by boat.

About 60 Chinese and European tourists were in the hotel at the time. A reporter from the newspaper heard rapid footsteps and women screaming. One witness saw the alleged kidnappers get in a boat when they left, and said the women were screaming "help".

Around 11 pm, about 20 armed local police arrived at the hotel and guarded the area. Hotel staffers said the intruders are suspected to be Philippine rebels.

The kidnapped tourist was confirmed to be from Shanghai.

Chinese consulate general in Kuching has started a 24-hour emergency number to assist families of the missing tourists.

Malaysian police have asked all hotel guests to make a statement about the incident. The case is under investigation.

INFOBOX: The Kuching consulate-general has published a 24-hour hotline 0060128861953 for the families of tourists.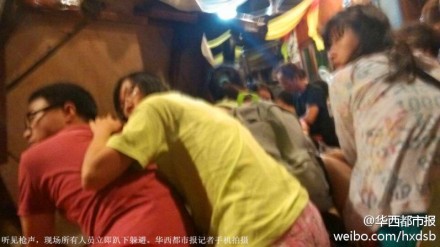 Hotel guests scramble for cover on Wednesday night after hearing gun shots at their resort in the Malaysian state of Sabah.Photo from West China Metropolis Daily's official Weibo account.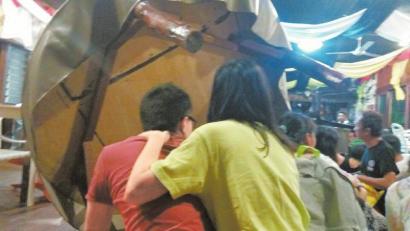 Hotel guests scramble for cover on Wednesday night after being alerted that a goup of suspected Philippine rebels was approaching their resort in the Malaysian state of Sabah. [Photo/West China Metropolis Daily]