Beijing is expected to see its lowest temperature in 30 years this coming Saturday evening, China Youth News reported.
A strong cold wave will hit Beijing this weekend, and temperatures will drop below -9 degrees Celsius for five successive days starting Friday. The temperature will drop to 15 degrees below zero Saturday evening, likely breaking the 30-year record of -15.2 degrees for the same period, according to the Beijing Municipal Commission of City Administration, Beijing Meteorological Bureau and Beijing Gas Group.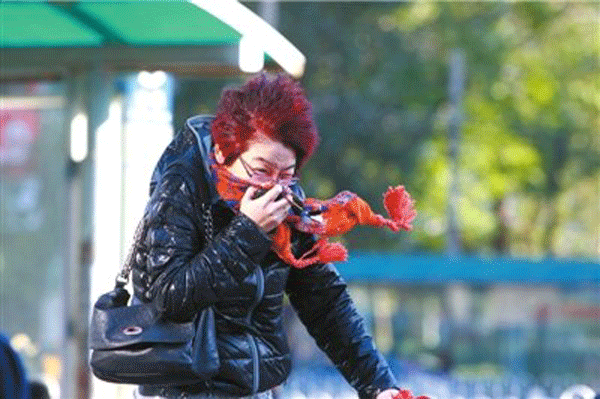 Strong winds and record low temperatures are expected in Beijing this weekend. [Photo/China Youth News] 
It will start snowing in Beijing on Thursday afternoon and into the evening. After the snow, Beijing will see strong winds and substantial temperature drops.
Tian Jinfeng, deputy general manager of the city's heating department, said the household heating system in Beijing was designed for outdoor temperatures above -9 degrees. He said the group has prepared backup plans to ensure heating and to deal with emergencies.