Returnee's journey from uncertainty to tranquility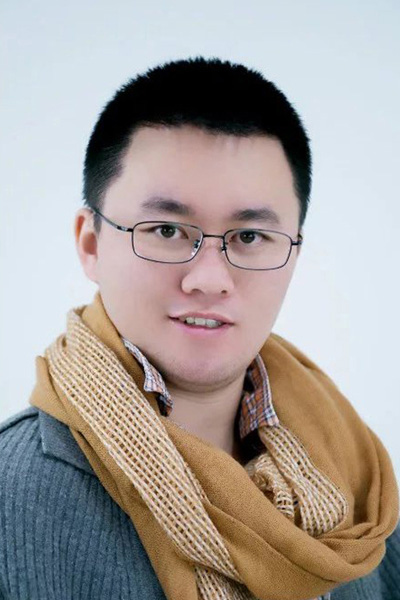 Undated photo of Gao Yuan. [Photo provided to chinadaily.com.cn]
Gao Yuan had never read a job advertisement so carefully, so that it seemed he'd even scrutinized the illustrations a million times. So he felt extremely depressed when his application was rejected for the third time by his dream employer, TÜV Rheinland, one of the world's top 10 third-party quality testing institutions.
Gao, a 31-year-old engineer employed by Volkswagen FAW Engine Cooperation in China's northeastern Changchun city, was one of the millions Chinese overseas students swinging between the overseas and domestic job markets when graduation season approached.
With two masters' degrees from universities in Germany and Sweden in hand, he also applied for a doctorate program at Nanyang Technology University (NTU) in Singapore during that time in 2013. But he wouldn't know the results for seven months.
"It was the hardest period for me," said Gao, who said he felt uncertain about the future.
Then parents and friends advised him to try the domestic market, enlisting his CV on Chinese online HR service platforms. Soon he was contacted by some headhunters.
After reviewing the descriptions of several recommended job positions, he decided to give his employer's overseas recruitment programs a shot.
The first round of interviews was carried out by overseas phone call.
"I received the call at about 1pm, German time, when I was having my lunch," Gao recalled. "Actually, I didn't think my answers were good enough."
The second round was an online test.
"The part at the start was pretty easy, the latter questions involved sophisticated calculations. I still remember I didn't answer the last question for I thought there were not enough conditions to get the appropriate answer," Gao recalled.
Gao thought he did a good job in the third round of interviews, which was conducted through Chinese messaging software QQ because he drew lessons from the unprepared first round.
The final round of interviews was conducted by his current boss in a company meeting room in Changchun. Although he was unfamiliar with an interview question on technical problems, his best performance helped him to finally get a job offer.
Gao now enjoys his life in Changchun, as he was accustomed to tranquil life in Germany and prefers not to live in developed but noisier first-tier cities, like Beijing and Shanghai.
In his work, Gao also has had chances to connect with TÜV Rheinland's employees at its branch in China, which offers system examination and training services to its Chinese enterprise customers.
"I usually share my experiences of being rejected by TÜV Rheinland to them," said Gao. "I joke that one day I will make another try to apply for positions with their employer."