A Sino-US cooperative higher education institute will be established in Kunshan, Jiangsu province, local authorities announced on Wednesday.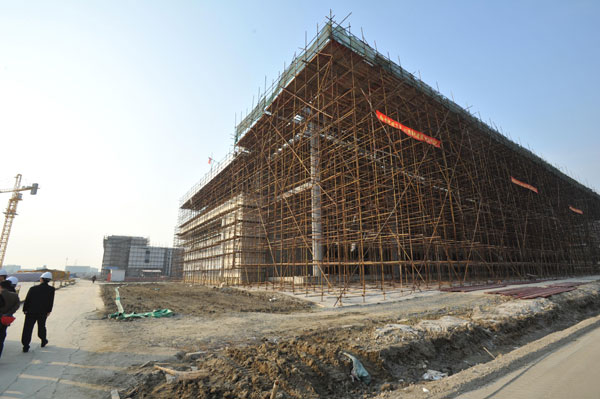 Photo taken on Dec 12 shows Duke Kunshan University under construction. [Photo/Xinhua]
Duke Kunshan University, approved by the Ministry of Education earlier this year, will be established by Duke University in Durham, North Carolina, Kunshan and Wuhan University in Hubei province.
The university will recruit students from China and abroad.
Initially, DKU will provide graduate degrees in global health, management studies and medical physics.
It will also offer undergraduate semester programs such as global health, humanities, arts and Asian studies. The DKU campus will open to students in 2014, according to Duke University.
In addition to academic programs, DKU will house several research centers, the first of which will be a Global Health Research Center to address health issues in China and the wider region. The center will build a program closely tied to Chinese health needs in at least three areas: chronic disease, environmental health and health policy and systems.
"Duke Kunshan University is a bold project to drive innovation in Chinese international education. It represents a real chance to explore new models of higher education in China and sets an example for other international schools," said Liu Jingnan, chancellor of Duke Kunshan University and former president of Wuhan University.
So far, there is no timeline for enrolling undergraduates, Liu said.
"We will consider starting undergraduate degrees after the graduate degrees evolve to maturity," he said.
Liu expects 100 to 150 students to enroll in the graduate program, with half from China and the rest from abroad. "We will have sufficient scholarships and financial aid for those excellent students," he said.