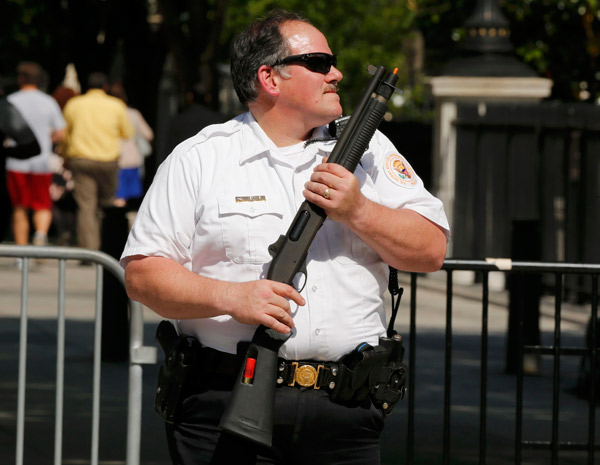 A uniformed Secret Service agent holds a shotgun after a shooting incident near the White House in Washington DC, US May 20, 2016. [Photo/Agencies]
WASHINGTON - The White House was briefly put on lockdown on Friday after a shooting nearby while President Barack Obama was away at Andrews Air Force Base, federal law enforcement officials said.
CNN reported that a suspect had been shot and was in custody. CNN quoted police as saying that Secret Service officers shot a male suspect.
One person was transported to a local hospital with critical injuries, a spokesman for the District of Colombia Fire and Emergency Medical Services Department said.
US Park Police said the shooting was on West Executive Drive, about a block from the White House.
Washington Mayor Muriel Bowser said on Twitter she was aware and had been briefed on the White House lockdown situation. Her public safety team was coordinating with federal partners, she said.