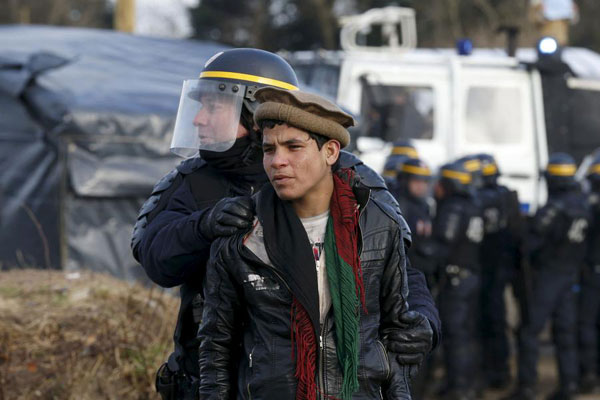 A French CRS riot policeman apprehends a young Afghan during a protest by migrants against the partial dismantlement of the camp for migrants called the "jungle", in Calais, northern France, February 29, 2016. [Photo/Agencies]
CALAIS, France - Clashes with police broke out on Monday as work got underway to clear part of the shanty town outside Calais in northern France where migrants are trying to reach Britain.
Police fired tear gas around midday, about 150-200 migrants and activists threw stones, and three makeshift shelters were set ablaze, according to a Reuters photographer at the site.
Earlier, one person was arrested for trying to stop a group of about 20 workers under heavy police protection from clearing the site, where about 3,000 people are staying.