Writing in The Diplomat, an e-mag covering politics and culture in the Asia-Pacific region, Robert Farley says it is high time for a Hollywood movie depicting and celebrating Sino-US cooperation during World War II.
Scholars have been scratching their heads over why China's contribution to the Allied Forces' efforts in the Pacific Theatre have "fallen out of the mainstream American historical conversation," Farely writes.
After all, the Chinese People's War against Japanese Aggression, which began in earnest at the Marco Polo Bridge in 1937 but history traces back to the September 18th Incident of 1931 (also known as the Mukden Incident, which marked the beginning of the Japanese invasion of northeast China), set the stage for one of the most destructive and brutal chapters in the war.
But why so little cinematic attention to such a rich topic?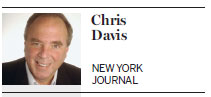 Farley believes the answer could be because of Americans' self-centeredness. "Americans do not make movies about WWII that do not prominently feature Americans," he writes.
He then lists a few high-profile examples - Stephen Spielberg's Saving Private Ryan (1998), Enemy at the Gates (2001), about the Battle of Stalingrad, and Defiance (2008), about Jewish partisans in Belarus. "Eastern front" action films all.
But what about the Western front in Asia? There was Spielberg's earlier film Empire of the Sun (1987), a coming-of-age drama about a privileged British schoolboy in Shanghai getting swept up in the Japanese invasion and spending the war in a Japanese internment camp.
Yet why no major feature film exploring the bigger-than-life Americans in Asia back then - like General Joseph Stillwell and his complex relationship with Chiang Kai-shek or the swashbuckling General Claire Chennault, founder and leader of the American Volunteer "Flying Tigers".
One of the reasons for the apparent disinterest, Farley suggests, could be "the dramatic political about face in East Asia in 1949".
As if on cue, along comes the ideal story to use for a movie on the subject, (one that has previously been mentioned in these pages).
Two Sons of China is a dramatic, action-packed novel based on the little-known Dixie Mission of 1944, when a group of US soldiers, mostly sons of missionaries who had grown up in China and were fluent in Mandarin, were dispatched to seek out Mao Zedong's secret stronghold in the northern area of Yan'an and investigate reports that Mao's guerilla troops were effectively battling the Japanese.
In the real-life mission, a small group of American GIs were paired with Chinese Communist counterparts for a difficult mission behind enemy lines.
"The Dixie Mission was America's first and best chance to understand the Chinese Communists who would later form the People's Republic of China," author Andrew Lam, told China Daily in an e-mail from Mexico.
"It's a true story that depicts significant Sino-American cooperation during the Second World War at a time when defeat of the Japanese was the top priority for both countries. This type of story is a hidden gem of WWII - from a 'forgotten' theater of that conflict", Lam said.
Best-selling author Anita Shreve called Two Sons of China "compelling in its story, gritty in its historical detail an eye-opening novel about a little known story at the far side of World War II".
Lam believes that the story needs to be told - mainly that during WWII China was a critical ally of the US for numerous reasons, not least of which was that they kept about a million Japanese troops busily occupied in their country, troops that otherwise would have been free to fight elsewhere in the Pacific.
Lam's Two Sons of China has all of the makings of a Hollywood hit - action, romance, history. Furthermore, as Farley points out, US studios have greater access to Chinese acting talent - and authentic locations - than ever before. There are also the access and distribution incentives.
And it's not like movie makers haven't already nibbled. "There was a producer who made us a great offer last year," Lam said. "The process was moving along but then when it came time to actually sign the deal, they pulled back. I think their investor in China got cold feet."
Contact the writer at chrisdavis@chinadailyusa.com.