Hillary Rodham Clinton announced her much-awaited second campaign for the White House on Sunday, posting a video declaring that she will focus on greater economic security and opportunity for middle-class and poor Americans.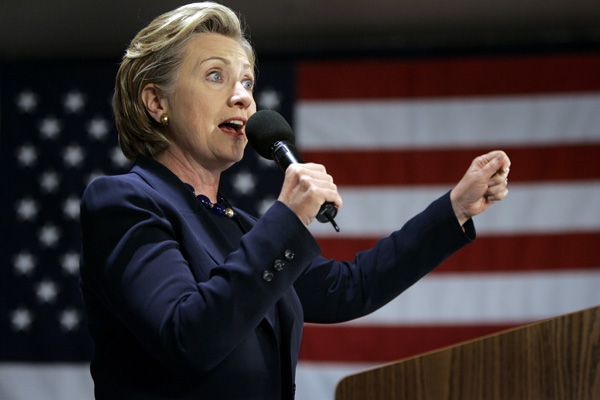 Hillary Rodham Clinton campaigns for Democratic presidential candidate Barack Obama, Nov 3, 2008, in St. Charles, Mo. [Photo/IC]
Hillary Clinton was born on October 26, 1947 in Chicago and graduated from Yale Law School in 1973, where she met Bill Clinton.