With the announcement that Ringling Bros and Barnum & Bailey circus would stop using elephants in all of its shows by 2018, animal lovers breathed a collective sigh of relief. Watching these magnificent beasts do what amount to stupid pet tricks is something this writer has never found even remotely entertaining.
Having seen, from a small rise in Amboseli Park at the foot of Mt Kilimanjaro, the endless procession of elephants migrating from Tsavo to the Serengeti, from horizon to horizon, their caravan a gallery of social interactions hypnotic in their complexity, it is impossible not to be awed by these wonderful creatures.
News that China's State Forestry Administration would ban for one year imports of African ivory carvings acquired after the Convention on International Trade in Endangered Species of Wild Fauna and Flora (CITES) that took effect in 1975 also came as a hopeful sign that elephants may be getting a little more help. China's appetite for ivory is often cited as a major impetus for poaching,
The administration said the move was to protect elephants and the one-year time frame was designed to assess the effects. It also warned Chinese tourists not to bring back ivory from their travels abroad.
The Nairobi-based African Wildlife Foundation (WAF) said they welcomed the move as a "positive step" and encouraged China to go a giant step further and consider an outright ban on all ivory trade in the country - period. Not likely.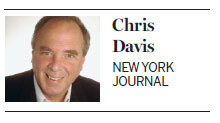 What's distressing is a report published yesterday on National Geographic's website about 80 young elephants being held in deplorable captivity in a facility in Hwange National Park in Zimbabwe. The elephants - all under four years of age - were not necessarily orphaned by poachers but rather "snatched from their families in the wild".
"Their captivity is part of a plan by the Zimbabwe government to capture and sell dozens, perhaps hundreds, of young elephants to unidentified foreign buyers," National Geographic's Christina Russo writes.
Zimbabwe says its plan is completely legal under CITES rules and nothing more than an effort to cash in on its natural resources.
Conservationists are singing a different tune. First of all, the elephants, which spend their lives migrating on routes stretching from Angola to Botswana, Namibia and Zambia, are not really just Zimbabwe's natural resource alone.
With poachers killing an estimated 100,000 elephants between 2010 and 2012, the species in under already under siege and the plan to cull their numbers for profit is seen as "cynical and cruel", Russo writes.
Government officials told the Zimbabwe Herald they expect to get $40,000 to $60,000 per elephant calf and the profits would be used to pay the salaries of wildlife rangers, who, in a ridiculous twist of irony, they say might otherwise have to turn to poaching elephants to make a living, as one government official put it. You don't need a 6-foot-long nose to smell something fishy there.
The story of the 80 captive calves broke because undercover pictures of the young elephants leaked to the press. One elephant expert viewing the photos said the youngsters did not look healthy or happy. But the government said they would be shipping out on their way to their new homes soon.
Which brings up the biggest mystery of all: Where are they going?
Zimbabwe originally said they were going to China, Thailand and France, but all three countries denied it.
Meng Xialin, of the CITES management authority in China, told National Geographic in an e-mail: "The information you got is not true. We did not receive information and application concerning these elephants."
China native Grace Ge Gabriel, Asia regional director of the International Fund for Animal Welfare, said that elephants were a very popular tourist attraction in China and Chinese zoos were clamoring to get one.
Add to this a Zimbabwe source saying that the 80 captive elephants would be shipped from the international airport at Victoria Falls, an airstrip that is undergoing a makeover, including a longer runway, that's being bankrolled by the China Exim Bank.
By establishing last week a national office to oversee and coordinate protection of endangered tigers within its domain, China has shown that it can take decisive action to help bring threatened species back from the brink of extinction.
Legal or not legal, by the technicalities of whatever rule book, elephants - be they slaughtered for their tusks, locked up in cages or trained to dance with clowns - should be left alone.
Contact the writer at chrisdavis@chinadailyusa.com.