In today's trending, a man breaks onto the Shanghai marathon route to pick up his wife, man squanders medical fees on Internet games causing kidney failure, and a luminous green rock is worth millions of yuan.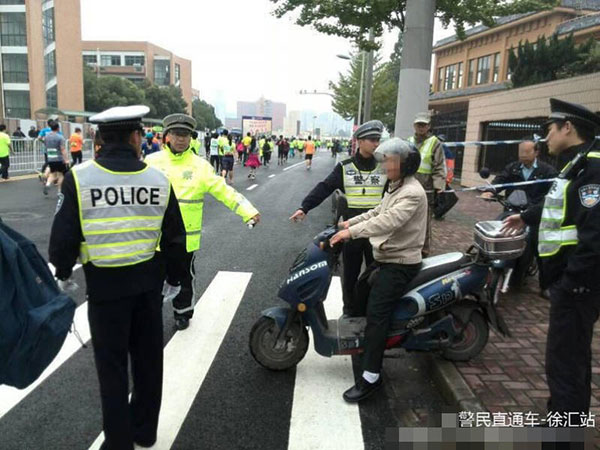 The man was stopped by the police. [Photo/Weibo.com] 
Man forces way onto marathon route, just to pick up wife
Shanghai men are widely known for being obedient to their wives and a hot topic on Sina Weibo confirms that impression.
A middle-aged man riding a motorcycle was stopped by traffic police as he tried to enter the racing track of the Shanghai marathon on Sunday.
"The runners are coming. It's dangerous," said the police.
"I'm going to pick up my wife. If I'm late, she will be angry and that's also dangerous," said the man.
Many netizens were amused by the witty response of the man, some saying it really shows off his love even as Singles' Day, which falls on Wednesday, is around the corner.
Would you give up your life to play Internet games? One young man nearly did so, in our next story.